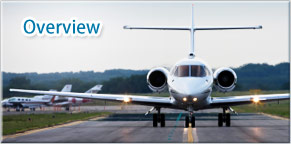 The North Central Texas General Aviation and Heliport System Plan (System Plan) is a living, multi-dimensional document that provides guidance and recommendations for the successful future of General Aviation and Vertical Flight through 2035. The plan is important to local, state, and federal aviation and economic development stakeholders. Leading the study and assisting with its implementation is the North Central Texas Council of Governments. Funding and support has been provided by the Federal Aviation Administration. Learn More.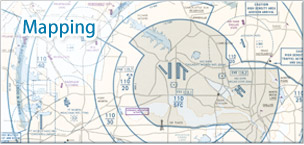 The System Plan's mapping system provides access maps of the multi-county area as well as each aviation facility in the plan for interested parties. Displayed are the various types of facilities and their specific data, and subregional forecasts and recommendations. Learn More
Air Transportation Advisory Committee
The Air Transportation Advisory Committee oversees the Regional General Aviation and Heliport System Plan and advises NCTCOG staff on regionally significant issues affecting the general aviation and heliport system. For more information, visit
www.nctcog.org/ATAC
.
NCTCOG Aviation Website
NCTCOG is involved in more than just the North Central Texas General Aviation and Heliport System Plan. Check out their
website
to look at the other studies that are currently underway, their public outreach efforts, upcoming meetings, and the many tools available for your facility.
Benefits of Aviation Video Series
A series of 7 videos
available for public download
displaying the benefits of aviation to the community. Actual airport managers, users, and tenants discuss the facilities they use. Topics include: types of airports, economic impact, heliports and emergency medical services, air cargo, aviation education, special events, and residential airparks.