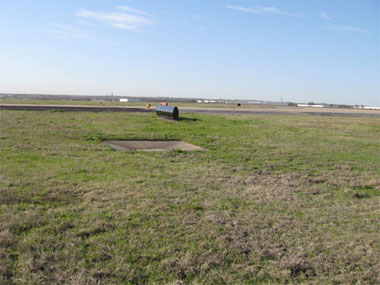 The Runway Safety Area (RSA) is an integral part of the runway environment for the safety of aircraft and ground crew. RSA dimensions are established in the FAA Advisory Circular 150/5300-13 Airport Design and based on the Airport Reference Code (ARC), the dimensions can be found in Tables 3-1, 3-2, and 3-3. The RSA is intended to provide a measure of safety in the event of an aircraft's excursion from the runway by significantly reducing the extent of personal injury and aircraft damage during overruns, undershoots, and veer-offs. FAA Order 5200.8 Runway Safety Area Program is in place to ensure all federally obligated airports meet the design standards by regularly inspecting each runway for compliance.
Based on the observations, an RSA determination is made on whether the runway meets design standards, a modification to standards is acceptable, or develops a plan to ensure compliance. Airport Sponsors can inspect their own runways utilizing the FAA forms. An excel file of the form is available here. Object types are typically considered either natural (stream, terrain, ditch, etc), site (railroad, fence, windsock, etc), or vnavaid (PAPI, REIL, DME, etc) and then named for the exact item. An object status can be: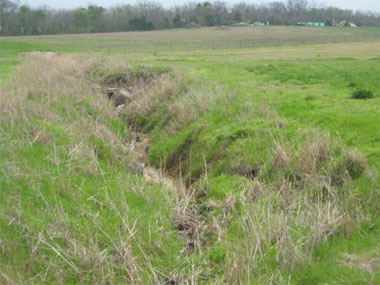 Fixed by function – The object is in this location due to its use, such as runway end identifier light or a culvert. Items such as windsocks and airfield signage are not considered fixed by function and should not be located within the RSA.
Can Be Relocated – The object has the ability to relocated outside of the RSA and still function properly.
Frangible – When an object is hit by an aircraft it should disconnect from its base to reduce the stress of the impact.
Frangible up to 3 inches – The object will disconnect within 3 inches of its base.
High Mass – The object is large and quite heavy.
If a non-standard condition exists, the sponsor should consult the FAA to determine the best course of action. It should be noted that a self inspection does not replace an FAA inspection, but can prepare a sponsor for the types of projects that may be considered a high priority by the FAA.