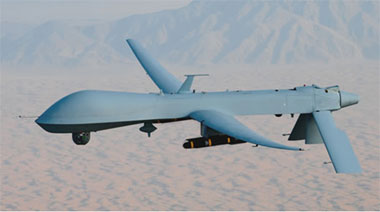 Planning effectively to establish operational policies and procedures for unmanned aircraft systems (UAS) in the aviation sector is imperative. UAS aircraft perform airborne duties at lower operational costs while reducing risk to human life. Environmental concerns such as air emissions and noise are also reduced. UAS appeal to three major market segments: military, civilian, and commercial.
Unmanned aircraft systems are used extensively by the U.S. military and are increasingly sought after by public and private sector agencies.
Law Enforcement Agencies: Federal, state and local departments are using digital photography and other technology for investigative purposes.
Agriculture and Conservation: UAS can monitor soil erosion, crops, and flood plains.
Real Estate: UAS can be equipped to create high definition video and photo imagery for promotional materials that ordinary cameras could not mimic.
Construction: When properly equipped, UAS can capture CAD quality geo-coded imagery to create three-dimensional maps and topography analysis.
Utilities/Railroads: UAS can improve inspection efficiencies of pipelines and transmission lines and use detection devices to record the release of water and toxic materials.
Maritime and Shipping: A UAS platform with a high definition platform has the capability to conduct surveillance in ports and on ships.
Entertainment/News Media: UAS can be used to observe breaking news events, as well as to capture event imagery at unusual angles. Sports coverage can also been enhanced.
VIP Services: UAS can provide security services to high-profile individuals.
The anticipated growth of this industry will most assuredly be an economic catalyst on national and international fronts. The industry is expected to generate over $11 billion in annual revenues by 2021.
Responding to the demand to certify this technology for the non-military markets, agencies such as FAA are drafting or have instituted policies and procedures dictating acceptable operational requirements.