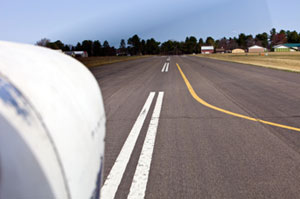 In this section, an overview of the study's in-depth system assessment and forecasting sums up the region's anticipated growth of GA through 2035. Recommendations project the costs associated with meeting future needs.
The five-year System Plan provides a clear vision of the future of GA in North Central Texas based on:
data compilation and analysis
thorough review of historical aviation trends
detailed evaluation of aviation assets and their value to the communities in which they are located
predictions in regard to vertical flight and unmanned space vehicles

Subregional Profiles
Following completion of the regional aviation system plan, staff developed subregional profiles as a resource to share information unique to the five subregions identified in the system planning process. In addition to economic impact projections, each subregional profile contains distinctive data including unique demographics, operational characteristics, and demand capacity.