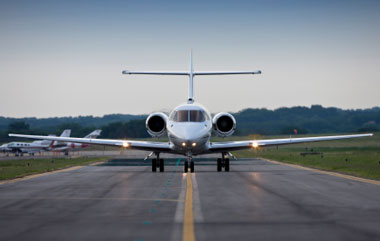 Funded and supported by the Federal Aviation Administration (FAA), the North Central Texas Council of Governments (NCTCOG) embarked on a multi-year
initiative in 2007, to analyze and evaluate the current regional aviation system, both General Aviation (GA) and Vertical Flight (VF) facilities, within the 16-county region with the purpose of updating the North Central Texas General Aviation and Heliport System Plan (System Plan).
Contributing to the System Plan were the Texas Department of Transportation (TxDOT) and NCTCOG's Air Transportation Technical Advisory Committee (ATTAC), made up of airport managers and other aviation specialists in the study area.
The new System Plan is utilized by regional planners, airport sponsors and managers, economic development specialists, aviation businesses and enterprises, and other community and regional stakeholders. National stakeholders recognize the value of this in-depth and multi-dimensional planning document. In addition, the System Plan provides geographic-specific direction and guidance for TxDOT's Texas Aviation System Plan and the FAA's Southwest System Plan in relationship to GA and VF in North Central Texas.
Links to all study files, research, analysis, and detailed recommendations are included throughout this website.