Lead Agency
The North Central Texas Council of Governments (NCTCOG) is a voluntary association of cities, counties, school districts, and special districts which was established in January 1966 to assist local governments in planning for common needs, cooperating for mutual benefit, and coordinating for sound regional development.
Technical Oversight
The Air Transportation Technical Advisory Committee (ATAC) oversaw the Regional General Aviation and
Heliport System Plan and advises NCTCOG staff on regionally significant issues affecting the general aviation
and heliport system.
Partners
The Texas Department of Transportation (TxDOT) Aviation Division assists cities and counties applying for, receiving and disbursing federal and state funds for reliever and general aviation airports included in the Texas Airport System Plan (TASP).
In addition to administering the state grant funds, the aviation division is a participant in the FAA
State Block Grant Program through which it has responsibilities for the federal improvement program for
general aviation airports. The division also operates a fleet of state owned aircraft for the transportation
needs of state officials and employees as well as providing maintenance and repair services to most
state-owned aircraft.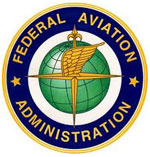 The Federal Aviation Administration (FAA) is the national aviation authority of the United States. An agency of the United States Department of Transportation, it has authority to regulate and oversee all aspects of civil aviation in the U.S. This System Plan was funded and supported by the FAA.
Lead Consultant
NCTCOG's aviation specialists worked with the CHA, Inc. and its development team. Each team
member had a special role and contribution to the System Plan.

CHA, Inc.
Since 1952, CHA has successfully completed tens of thousands of projects by offering engineering and planning solutions, project management expertise and client services that are
second to none. CHA's approach goes beyond delivering projects on time and budget; embracing
clients' goals and become lifelong advocates of their visions.
Consultant Team

R.A. Wiedemann & Associates
R.A. Wiedemann & Associates is a leading edge firm specializing in aviation planning, aviation specific marketing and economic impact analysis. This specialized expertise is used for projects ranging from small general aviation airports to national aviation system plans.

GCR Inc.
An international professional services firm, partners with government and commercial clients to deliver consulting services and technology solutions in aviation, elections, urban planning,
right-of-way, energy, public safety and disaster recovery.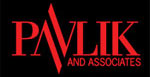 Pavlik & Associates
Offering a full complement of services including public relations, graphic design, and market research as well as general consulting in the areas of economic development, land use, energy, environmental consulting, oil and gas exploration, production support, and logistics planning including
most transportation modes.

Reynolds, Smith, & Hill
RS&H, whose tradition began in 1941, is a facilities and infrastructure consulting firm whose
client-centered program structure provides value-added solutions to clients around the world.

Dunbar Transportation Consulting:
With nearly 30 years of experience in transportation planning, Dunbar Transportation Consulting provides a wide array of expertise. Past work has included multi modal corridor analysis, travel demand model development and application, Federal Transit Administration
Alternative Analysis/New Starts, rail corridor planning and system planning.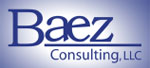 Baez Consulting, LLC
Baez Consulting, LLC specializes in forecasting traffic and toll revenue for transportation projects with experience in toll feasibility studies, travel demand modeling, congestion pricing, risk analysis, economic growth evaluation, market valuation, equity analysis, transportation planning and
traffic simulation.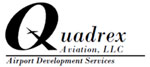 Quadrex & Associates:
Quadrex Aviation LLC has numerous years of experience specializing in several aspects of airport management and planning, especially the Contract Tower Program.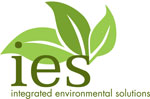 IES
Integrated Environmental Solutions, LLC is a company that fully understands and has mastered the interrelationship between compliance with environmental laws/regulations and the specific engineering demands and constraints of a given project.