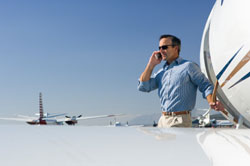 In order to obtain a thorough understanding of North Central Texas and how it is influenced by the industry conditions, the 2009 New Technologies and Industry Trends Report (Trends Report) was prepared as a part of the North Central Texas General Aviation and System Plan (System Plan). This report addresses a range of issues and influences. Topics include a historical perspective of aviation in the region, a legislative framework for aviation development in Texas, and a review of technology trends impacting General Aviation (GA) aircraft, pilots, airports, and air navigation. A review of the relationships between the local community and the management and operations of airports emphasizes the importance of identifying mutual influences and benefits.

Key findings include:
Corporate aviation will lead GA growth regionally and nationally.
Sustainability will become increasingly important for economic and environmental reasons.
Value of existing airports will increase as the region grows.
Access to aviation information will increase the utility, efficiency, and profitability of airports.
The identification of funding needs for development will reveal new opportunities for public-private and public-public partnerships.
The process by which commercial passengers fly will continue to change.
The competitive nature of economic development activities will influence the way future development occurs.
GA airports will have the opportunity to assume new, innovative, and economically stable roles within the regional aviation system.
To ensure a future aviation workforce, enhanced educational opportunities are needed within Texas.
Non-aeronautical revenue will become a major source of GA airport revenue.
Increasingly, aviation and related industries will contribute to economic gains in the region.
Technology will change the rules for aviation and its development.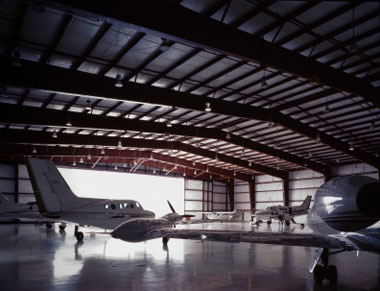 In response to future workforce needs, NCTCOG initiated the North Texas Aviation Education Initiative to coordinate with industry and academic partners to form a complete and thorough aviation academic program in the region. The study addresses the needs at the university, community college, trade school, high school, and junior high levels. In 2010, the University of North Texas (UNT) became the first Texas public college and university to offer a bachelor of science degree in aviation logistics. The program offers two tracks, one for students interested in becoming commercial pilots and another for students interested in careers related to passenger and freight movement. UNT partners with local two-year colleges and pilot training programs to help students interested in transfering to UNT to earn a four-year degree.